Senior Research Analyst – Coinvn
Coinvn is seeking a talented research analyst to identify and diligence potential investment opportunities within the digital asset space.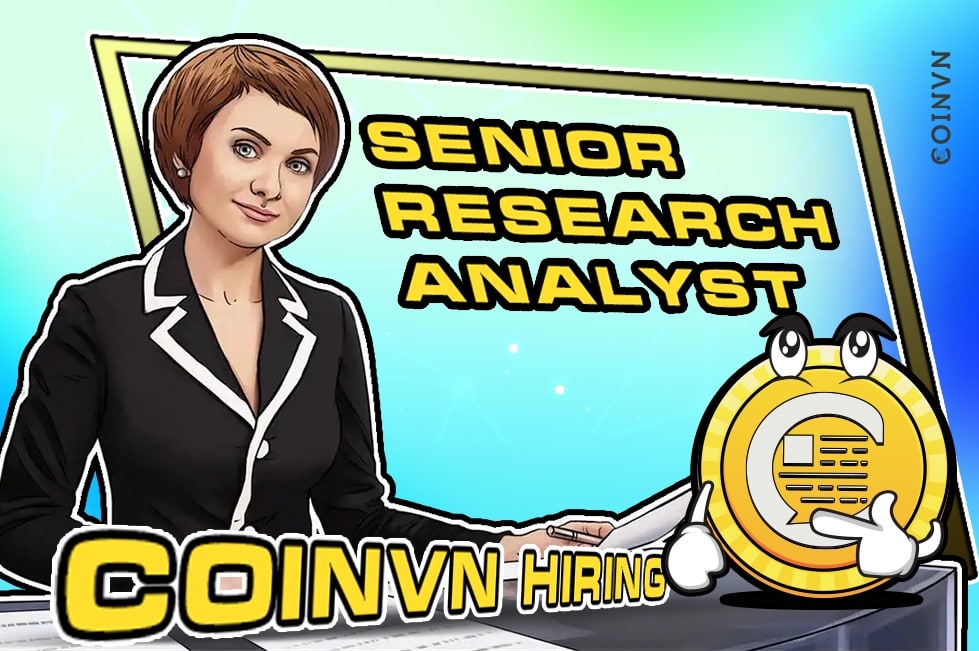 What is Coinvn?
Coinvn is a publication specialises in Blockchain, Cryptocurrency and Decentralised Finance (DeFi). We provide the latest news, guides and in-depth analytics to users of all level. Diverse content: reports, podcasts, videos, livestream and monthly AMA.
Job description
Responsibilities
Working closely with senior members of the team on due diligence of prospective investment opportunities
Conducting deep fundamental research, data analysis and financial modeling
Preparing investment research reports and presentations in support of the investment process
Developing novel valuation methodologies and analysis based on primary source data
Leveraging their network in the space to grow relationships and source investment opportunities
Education & Experience
Have industry experience or hold a degree or certification in IT or have valid Blockchain-related certifications
1-2 years of relevant work experience. Prior experience working in equity research a plus
Familiarity with cash flow modeling and investment valuation techniques
Must be experienced with widely used terms in the crypto
Candidates should have a high passion for working in the world of Cryptocurrency
Interest in the latest trends of the crypto and digital assets industries, such as DeFi protocols, NFTs, and layer-two solutions
Technical expertise in computer science, cryptography or network analysis a plus
Desired Skills
Ability to work effectively with a remote, global team and deliver results in a timely fashion
Excellent analytical, organizational and creative skills
Enthusiastic, trustworthy, hard-working, humble, and intellectually curious
Stay current with modern trends and advances in cryptocurrency technology
Self-directed — works with team members to complete tasks without someone looking over their shoulder
Compensation
Competitive Salary + Benefits + Discretionary Bonus
This is a full-time position and you will be an active member of the investment process. You'll have the opportunity to take on significant responsibilities very early on
We offer
Fully remote job in a friendly atmosphere
A people-focused organization dedicated to making sure you're maxing out on learning, growth, and impact, and getting recognized for the great work you do along the way
The chance to join a stellar team of talents from all over the world and learn from them
To apply, please send your resume and a cover letter attached to a brief email to [email protected] that explains your interest in the position and describes any experience relevant to the job.
Apply form
Coinvn is always looking for talented individuals. Fill out this simple form and let us know what you're interested in doing for us. If there's a fit, we'll get back to you.
Tin tức tiền mã hóa 24/7
Thảo luận về tiền mã hóa tại đây
articles